For Accredited Investors Only

&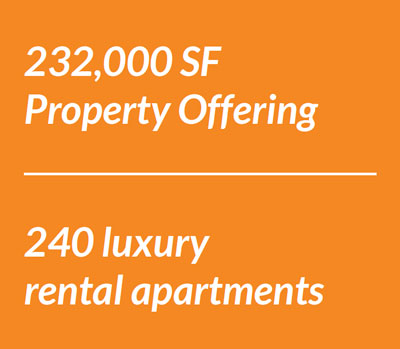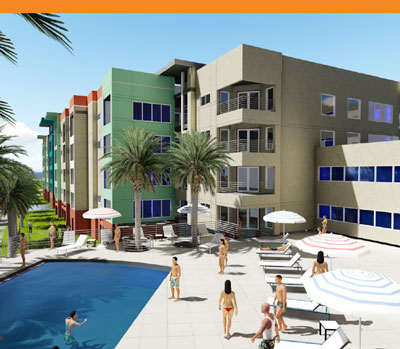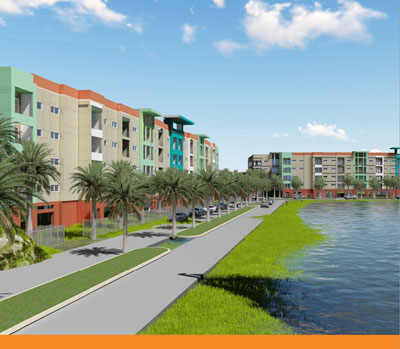 Project Overview
Commerce Equities, Inc. a noted and experienced real estate developer will construct and manage a planned 240 unit multi family apartment complex in Galveston, Texas. The project is located in an upscale residential market community in the Campeche Bay area of Galveston, a highly convenient and walkable location, benefiting from close proximity to the Gulf of Mexico beaches, Galveston's Scholes International Airport, University of Texas Medical Branch Health Dermatology, the heart of Downtown Galveston's central business district known as "The Strand'', the University of Texas Health John Sealy Hospital, two cruise line terminals and the Texas A&M University at Galveston.
Minimum Investment
$500,000
Offering
30 partnership units for a total of $15 Million
Capitalization
EB-5 capital is projected to represent $15 million or 34% of the total $43.4 million project capitalization. Other sources include a Senior HUD Loan ($21.7 million, 51%), and Developer Equity ($6.7 million, 15%)
Investment Vehicle
Preferred Equity

Annual Preferred Return
2% to Individual Investors
High Profile, Experienced and Reputable Developer
Throughout the last 30 years, Matt Dilick, the Founder and President of Commerce Equities, Inc. has developed, owned and managed more than $250 million worth of real estate throughout the United States, with $60 million in his development pipeline. He has developed award winning projects in Houston, Texas including: Houston's "project of the year'' for Bayou on the Bend, a 242 unit mid-rise luxury residential community and his Westlake residential development was awarded "best Re-Use of Land'', a national honor awarded from more than 1,100 applicants.
Regional Center
State-Wide EB-5 Regional Center, LLC. The issuer is not owned or controlled by the Regional Center or the Developer.
Job Creation
According to a report issued by Unisource, over 404 net new jobs will be created; 13 jobs per investor.
Exit Strategy
At some point after the investors' sustainment period is over, the Developer expects to redeem the Funds investment either through a sale of the Property or a refinance of the Property.
All investment returns from the project, after payment of senior debt service, will first be provided to EB-5 investors until their annual preferred return and investment capital has been repaid in full and before any return of capital to the Developer.
Important Information
This is not a solicitation of securities. Securities only offered to accredited individuals by private placement memorandum. Securities offered through Sequence Financial Specialists LLC, member FINRA/SIPC. InvestAmerica Capital Advisors LLC is not a broker-dealer, does not offer securities and is not registered with FINRA or any other securities regulating organizations. InvestAmerica is not affiliated with Sequence. The President of InvestAmerica is registered with Sequence Financial Specialists LLC. You are hereby notified that any dissemination, distribution or copying of this information is strictly prohibited. This information is extracted from the Private Placement Memorandum ("PPM") and has been prepared by the management of the project and not by Sequence or InvestAmerica. There is no assurance that the investment objectives of this program will be attained. Financial projections are not a guarantee of future performance. All information is subject to change. Consult the PPM for investment conditions, risk factors, minimum requirements, fees and expenses and other pertinent information with respect to this investment. Documentation supporting statements made in the body of this teaser is available upon request.
Upcoming Events in India and the U.S.
[quotcoll orderby="random" limit=1]
This post is also available in: Portuguese (Brazil), Spanish